Welcome to Logan Animal Hospital
Your full-service veterinarian in Waterloo/Cedar Falls.
Call us at (319) 233-7526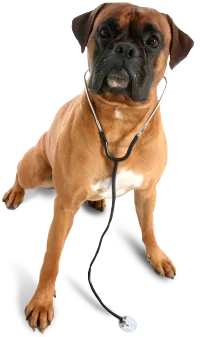 Serving the Cedar Valley and surrounding communities, Logan Animal Hospital is a full service veterinary clinic and pet hospital located in Waterloo, Iowa. We are on Highway 63, just north of Airline Highway.
Services we provide include vaccinations and preventive care, routine and advanced surgery, dental care, digital radiography, full blood work-ups and other diagnostics, hospitalization and critical care. We also provide grooming and boarding for our clients. Emergency/urgent care is available for pets we have seen within the last year.
Please give us a call today and let us know how we can help you. We have included a number of free resources for pet owners on our website. Please scroll down to "veterinary topics" and take some time to browse the many articles, videos, and games available. If you can't find what you are looking for, send us an email, and we will see what we can do.
At Logan Animal Hospital, we treat your pets like the valued family members they are.
Dr. John Thomas, Dr. Jennifer Negley and the rest of our friendly staff.
Iowa Family Veterinarians, P.C. | Logan Animal Hospital | (319) 233-7526
3260 Logan Avenue
Waterloo, IA 50703